I know it has only been 3 days since I started going to the gym again but I am very much free to voice out the amount of soreness I am feeling. Some people say they feel like crawling into a corner and dying but in my case, it hurts so much that I can't even entertain the thought of crawling. Hahaha!
Today was shoulder day. And it was Marty Laoang who coached me. I was made to do a series of dumbbell exercises that literally killed my shoulders. My face contorted into weird expressions as I pushed for every single rep.
I love pushing myself to my limit but I think today was over and beyond my current capabilities. But of course I know that strength doesn't come or develop if you just do easy things or lift chicken weights. It comes when we keep pushing, adding that extra pound, going for that extra repetition. Sadly for me, I was unable to complete the last set of my last exercise (10 repitetition short) because my strength was completely depleted. Marty even had to help me complete the final 5.
Although my body is in pain at the present moment, I actually love this feeling. I love it because I know I did a great job. Yes yes I tore muscles on a microscopic level but that is totally worth it, and that is what this entire process is all about. Once the pain goes away (if it ever does) then that means I have gotten stronger, which means I can go to the next level and push myself again.
Tomorrow will be my last day in he gym for the week. I am going to rest over the weekend. Drink some soy milk and sleep like I have never slept before (maybe get a nice massage).
Walking (treadmill)
00:25:00 | 2.5 km
Dumbbell Side Lateral Raise
5 lb x 20 reps
6 lb x 20 reps
7 lb x 20 reps (
Front Dumbbell Raise
6 lb x 20 reps
7 lb x 20 reps
8 lb x 20 reps
Seated Dumbbell Shoulder Press
6 lb x 20 reps
7 lb x 20 reps
8 lb x 20 reps
Standing Dumbbell Upright Row
6 lb x 20 reps
7 lb x 20 reps
8 lb x 20 reps
Reverse Flyes
11 lb x 20 reps
11 lb x 20 reps
11 lb x 10 reps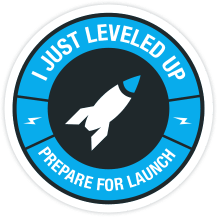 YES! I leveled up in Fitocracy! Level 13 at last! I cant wait to work on leveling up some more! Its so exciting!
Anyway, here are some photos from gym today. Since this time around I don't have an assistant to take photos of me during my workouts (plus Im too lazy to bring my camera) I resolved on taking photos AFTER the workouts. I know.. I'm lame.
I am literally in love with these shoes. I don't really wear rubber shoes because when I do pilates its usually on bear feet so yeah.
xoxo
Lara Krystle Novales
FACEBOOK | TUMBLR | TWITTER | INSTAGRAM | MYFITNESSPAL | FITOCRACY