Day 25
Photo of Day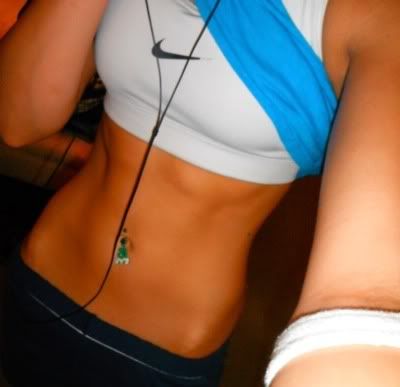 A break from weight loss ^-^….NOT

Breakfast:
Tomato, onion and basil couscous

Lunch:
JiDanGuanBing
Cream of mushroom soup
Tofu noodles with cucumber and some weird tofu thing

Dinner:
Granola Bar

Workout
Pop Pilates – Bikini Blaster
Journal:
So what did I do today? Went to dance class, and we learned a Jazz/hipHop choreography for a song called"Get 'Em" (i think). I have not been to Jazz class in the longest time and it was such a pleasant time in class today. I really missed it so much.
Anyway the highlight of my day was painting with sis and mum. I Suggested that we bonded over paint and paper. And I think it was a successful quality time together. I managed to paint two artworks.
NOTE: I can't draw to save my life but I love using rendering tools like oil pastels and paint.
 So I'm really trying my best in painting. :P Here are my two works for tonight:
The first artwork I did was an attempt to paint my cat. :P And the next one is just a tree in the sunset. :P
So there you have it. I put all my emotions and effort on these two. :P I want to be able to improve on art skills so that I can kills time making decent art pieces. :P What do you guys think?
xoxo
Lara Krystle Novales