Day 22
Photo of the Day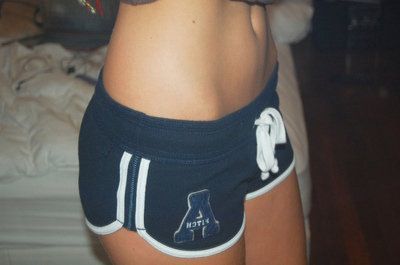 Health is art too….

Breakfast:
7pcs of cherry tomatoes
1 banana
1 slice of whole wheat bread with 1 tablespoon of peanut butter

Lunch:
3 Slices of Vegetarian Pizza from Navena Cafe
Cream of Mushroom soup
1 pc of Vietnamese veggie spring roll.

Dinner:
4 Cherry Tomatoes

Snacks
-none-

Workout
Pop Pilates Total Body Slimming
Pop Pilates Bikini Body workout
Journal:
Hey guys! Today was a generally good day for me. I had the most fulfilling yet healthy breakfast to date.

see photo below
So yeah. Today I basically did my morning workout. Pop Pilates Total body Slimming workout. It was really insane my abs felt like dying but everything will pay off in the end. I can already feel my core getting stronger as each day passes by. I never go a day without doing Pop Pilates.
Anyway I met up with Mr. Tiziano at Navena Cafe to have lunch while working on song composition for the British Comedy we are doing for Christmas Season. Since I am now Assistant Musical director I am in charge of the music stuff for the moment while the actual Musical Director is getting married in the states. Its fun.
After working with Tiziano, my sister and I headed to the art district to buy some art supplies. Paints, brushes, pencils, sketch paper, and the likes.
Anyway I'm really beat. So I hope this update is enough for now.
xoxo
Lara